"Convenience without Compromise" ®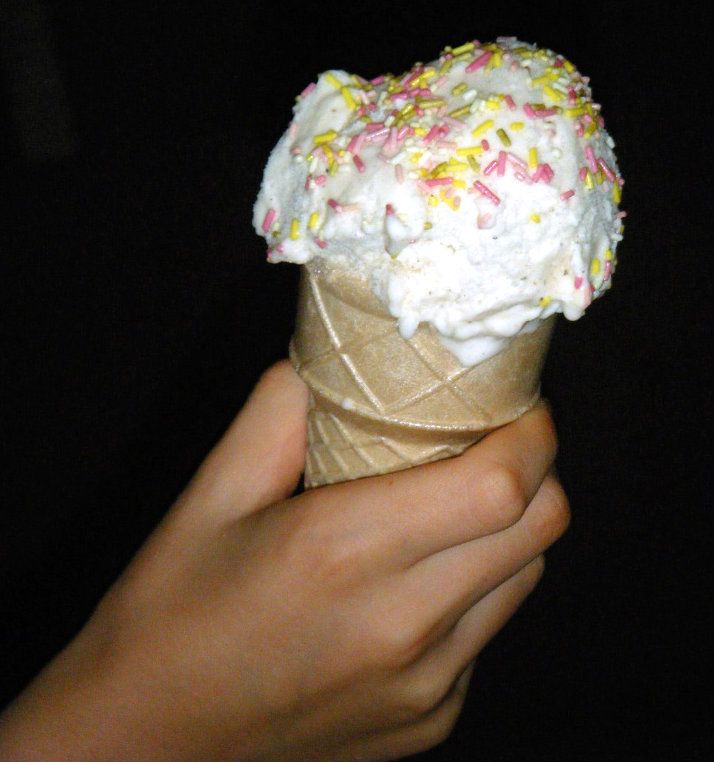 When I was a kid, we used to walk down to the local ice cream store and walk out with a cone dripping down our fingers. We would play the drip race, licking up the sides, trying not to waste a single drop. Then we would crunch into the cone, risking brain freeze because it tasted so-o-o good. I would hate to be the kid that is deprived of this summertime privilege.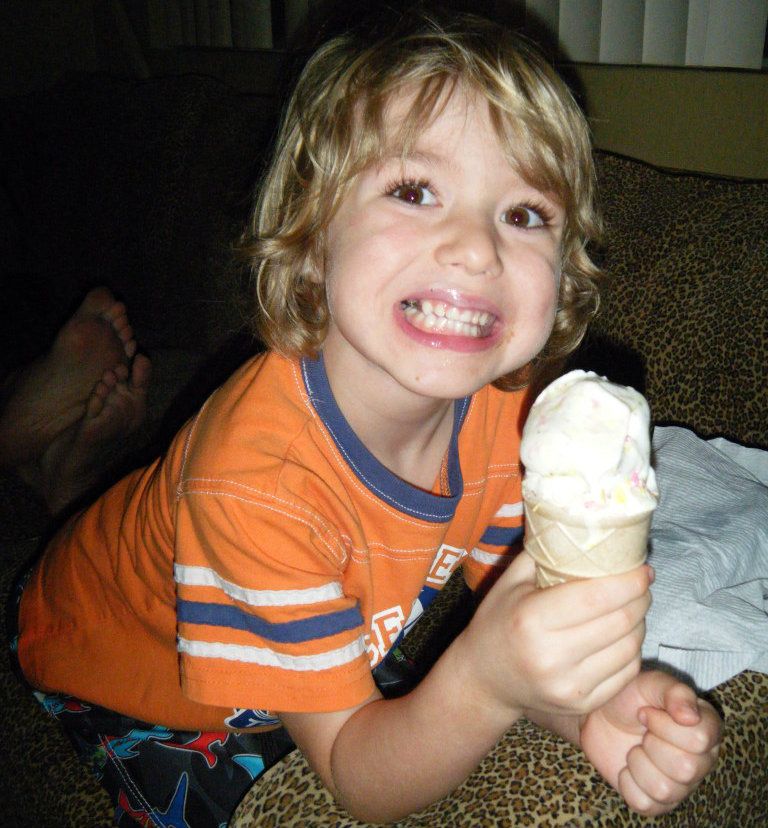 The other day, my sons and I had a play date. I got out the ice cream for a treat and proceeded to hand them out. My son's friend turned to me and said, "I don't think I can have that." (He is on a gluten-free diet.) When I told him that the cones were gluten-free, his face lit up and he said, "I haven't had a cone in a long time!" He was incredibly excited. I was happy to be able to reintroduce him to a childhood favorite that no child should have to give up.
The kids loved it! They were incredibly excited by the Sprinkles. It was just an added plus to the general excitement of the treat. Now, they didn't exactly tell me what they thought of the cones. But, I'm guessing by the complete devourment, they were a hit! My kids that weren't on a gluten-free diet didn't even notice the difference.
Gluten-free products can be very expensive. The
Let's Do®...Gluten Free Ice Cream Cones
are very reasonably priced at only $3.99. and
Let's Do®...Sprinkelz™
are only $2.29. If you buy them in 12 packs, they cost even less.
The event dates: 8/14 - 8/21
Edward & Sons Trading Co is family owned and run. Founded in 1978.
They do not tolerate artificial ingredients in packaged foods; so Edward & Sons™ products will never contain artificial flavors or colors, chemical preservatives or hydrogenated fats.
All of their items are vegetarian and most are suitable for vegans.
They offer many options for those with food allergies and special diets such, as
Gluten
Free or Kosher Their product family encompasses several brands, including Edward & Sons ™, Native Forest®, Let's Do...Organic®, The Wizard's®, Premier Japan®, Let's Do...® and Road's End Organics®
a Rafflecopter giveaway
This giveaway is open to entrant 18 years of age or older, except where prohibited by law. US residents only. No purchase is necessary to enter. The odds of winning are based on the number of entries received. To qualify to win, you must complete, at minimum, one entry on the Rafflecopter form. The winner will be randomly chosen by Rafflecopter. Winners will be notified by email from Mommy Lesson Plans. Winners will have 72 hours to respond or risk forfeiting their prize. Prize may re-awarded solely by the Sponsor's discretion. Prize fulfillment is the sole responsibility of the sponsor. This blog may not be held liable for Sponsors who do not fulfill prize shipments. Mommy Lesson Plans was not compensated for this post. I reserve the right to publicly publish winners' names. By entering this giveaway, you are agreeing to these terms and conditions.